Flexibility
Exchange and networking
Attractive prices
Why choose a coworking space ?
Coworking spaces offer more than just equipped offices, they allow you to work in an environment that encourages exchange and openness.
Ideal for independents, start-ups, freelancers, teleworkers and nomads, coworking promotes the sharing of knowledge, encourages networking and makes it possible to break with isolation.
In these places you will easily find hot or dedicated desks in shared spaces, there are also private offices – very popular – and meeting or conference rooms.
Flexibility is the watchword in these spaces. For an hour or several months, you will always find offices in a coworking.
The services included or charged for differ from one area to another. Nevertheless, any self-respecting coworking will provide his coworkers with coffee and hot drinks, a meeting room and a broadband connection.
Services such as domiciliation, coaching, mail processing, conferences and any other event are also frequently offered.
It should be noted that coworking spaces are becoming more and more common to have their own coffee and/or restaurant, ideal for exchanging with other coworkers and strengthening the « community » spirit of these spaces.
If you are looking for an environment where it is possible to work in good conditions while allowing yourself the luxury of exchanging with other professionals, coworking is for you.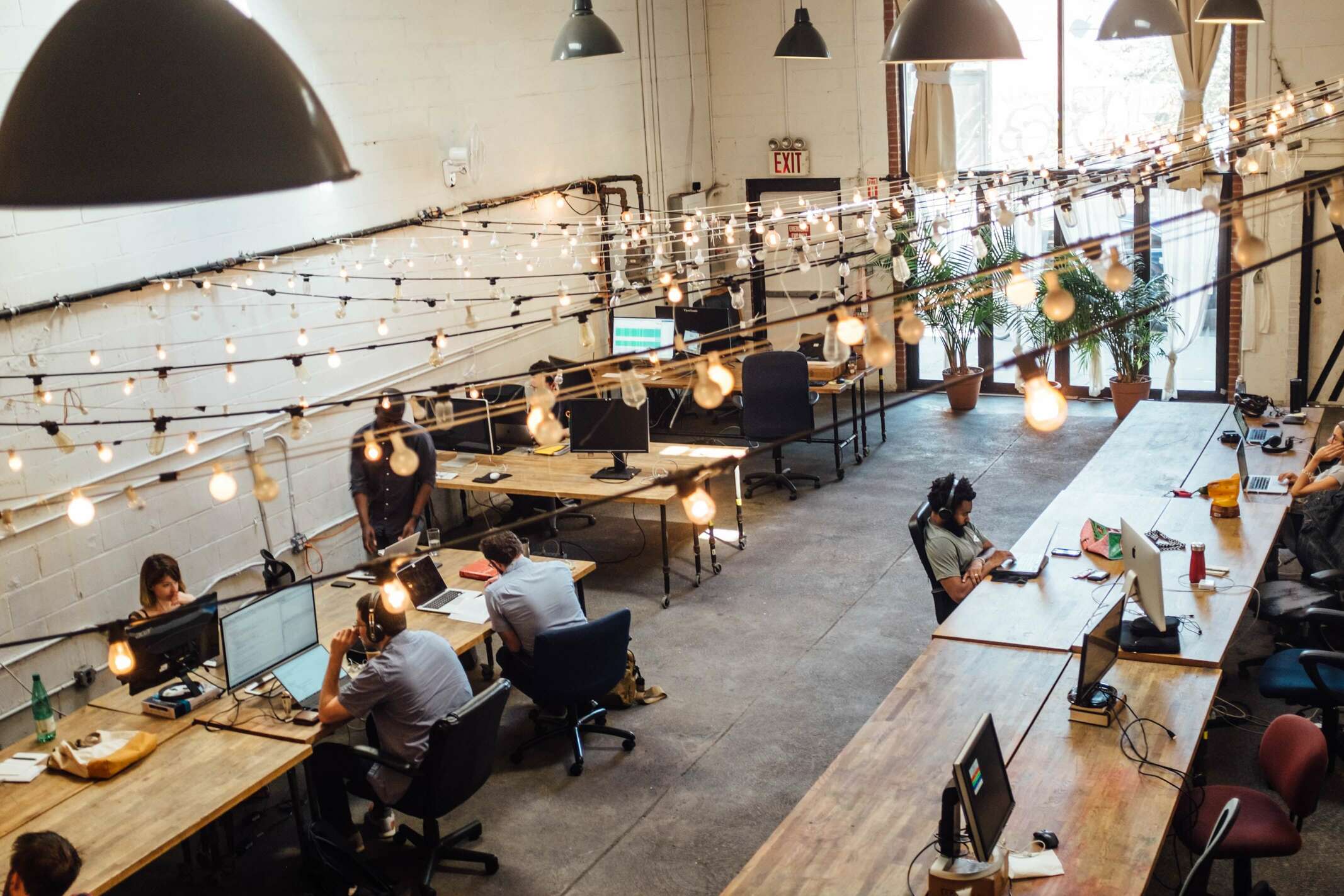 For the record
The coworking concept has emerged from the need for exchange of the growing communities of independents, wishing to work together, but for distinct clients, in a friendly and cosy environment, stimulating, without hierarchy, without competition, without politics.
In order to meet these needs, over the past fifteen years or so, thousands of spaces have been opened around the world. Large and small cities, all see the emergence of shared spaces that bring together a community with common aspirations.
Find the ideal environment.
Coworking
Find out the advantages of coworking spaces, suitable place for exchanges and sharing.
Business centers
Rent your office and benefit a tailor-made service, in a professional context and a dynamic environment.
Sublease in a company
Find an office within a company offering a work environment adapted to your activity.
Independent premises
Opt for a completely privatised space, without sharing common spaces, where you will be at home, without compromise.